News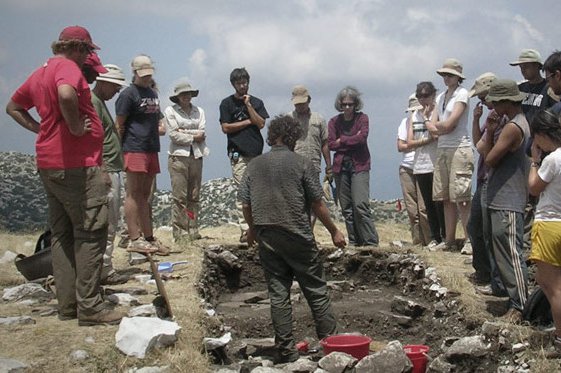 Cancellation of Mt. Lykaion Excavation and Survey Project 2021 Summer Field Season
June 5, 2021
The 2021 Summer Field Season for the Mt. Lykaion Excavation and Survey Project has been cancelled due to pandemic related issues and is now re-scheduled for Summer 2022.
Learn more
Unprecedented Games: Competing during COVID
April 28, 2021
With 86 days left until the opening of the Olympic Games Tokyo 2020, and 118 days left until the opening of the Paralympic Games Tokyo 2020, the International Olympic Committee (IOC), the International Paralympic Committee (IPC), the Tokyo Organising Committee of the Olympic and Paralympic Games (Tokyo 2020), the Tokyo Metropolitan Government and the Government of Japan today agreed on the following measures to ensure the safe organisation of the Games. The five parties will continue to deploy all possible COVID-19 countermeasures and place the highest priority on safety for the sake of all participants, including the athletes, and the Japanese public who will be playing host to the Games.
View full article
Accepting applications for various field season positions in 2021
Dec. 21, 2020
During the summer of 2021, June 16 – August 2, excavation will be continued at the Sanctuary of Zeus at Mt. Lykaion in Arcadia, Greece, under the auspices of the American School of Classical Studies at Athens. A team from the University of Arizona, directed by David G. Romano and Mary E. Voyatzis, in collaboration with our colleagues in the Arcadia Ephoreia of Antiquities, Anna Karapanagiotou, Director, will be working in the Upper Sanctuary and the Lower Sanctuary, where excavation and survey has been underway 2006-2010, 2016-2019. Our field research has been ongoing each summer since 2004. The following positions need to be filled for the coming campaign.
Learn More